Kerry Moore
Kerry Moore

About me
I began dancing at the age of 2 1/2 in England.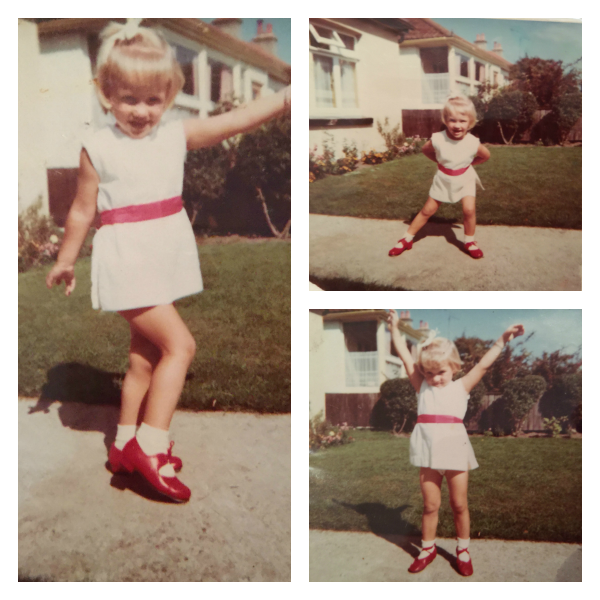 Yep that's me!  I was posing in my ballet shoes and tap shoes.
Why did I keep dancing?
I loved it.  Plain and simple.
Especially tap dance.
I shuffled and flapped my way through every room of our house… ruined every kitchen floor my parents ever had.
When we moved to Canada in 1974 we were fortunate enough to find the Anna Marie Oliver School of Dance in Guelph.
I have a zillion photo's and photo albums but here's a few that span the years from the 80's right up to the top photo which is about 2006.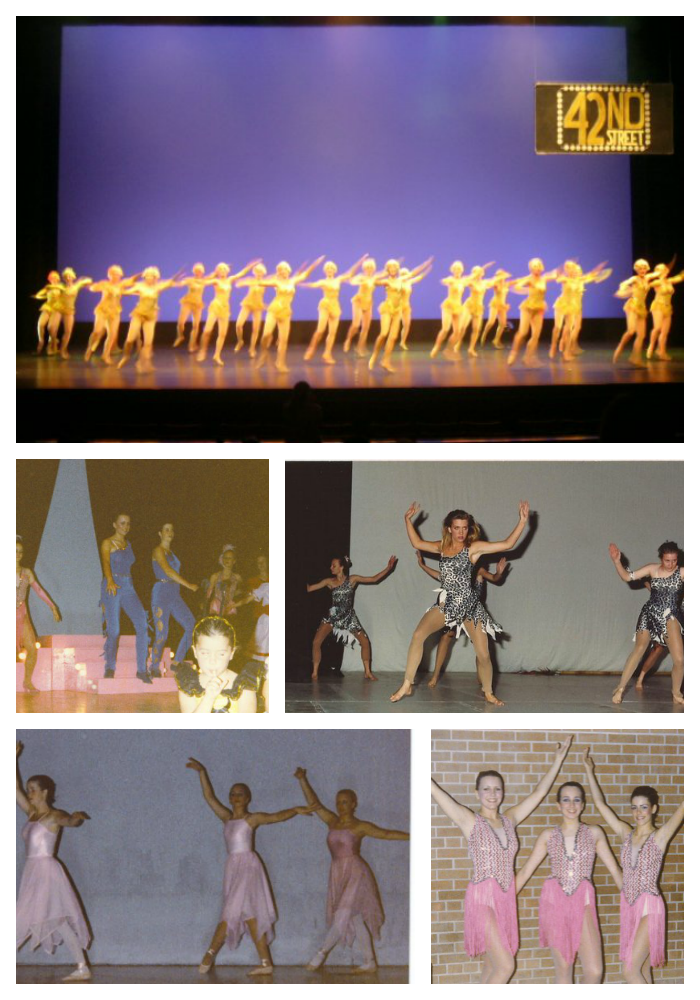 It was at  AMO Dance that I completed all examinations with the Royal Academy of Dance (R.A.D.) for ballet and the Canadian Dance Teachers Association (C.D.T.A.) for tap and jazz, receiving the prestigious mark of High Honors for my Advanced tap examination!
Through my dance career, I've had the privilege of dancing with William Orlowski – co-founder of the National Tap Dance Company of Canada, and performed in many musicals such as Carousel & Kiss Me Kate under the direction of Alan Lund.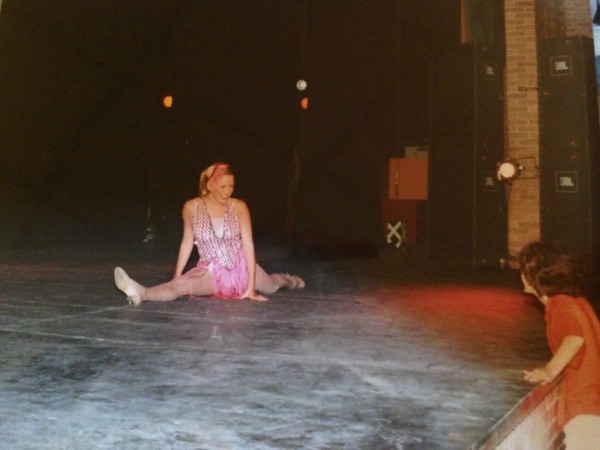 My love of teaching began as a young teaching assistant for Mrs. Oliver.  Under Oliver's direction I learned the fundamentals of teaching and choreography and I now apply those same lessons to my own classes.
I love to teach and I teach with passion.
I truly believe my students learn more than dance.  They learn life skills, respect, discipline, strength, manners and the list goes on.  No matter what path my students choose to follow once they leave here, I know they've learned to push themselves to be the best they can be!