March Break Dance Camp
March Break Dance Camp
mmmm… March Break… makes me think of Sunshine and Springtime!
Pure Happiness!
You know what else is pure happiness?
Dance Camp!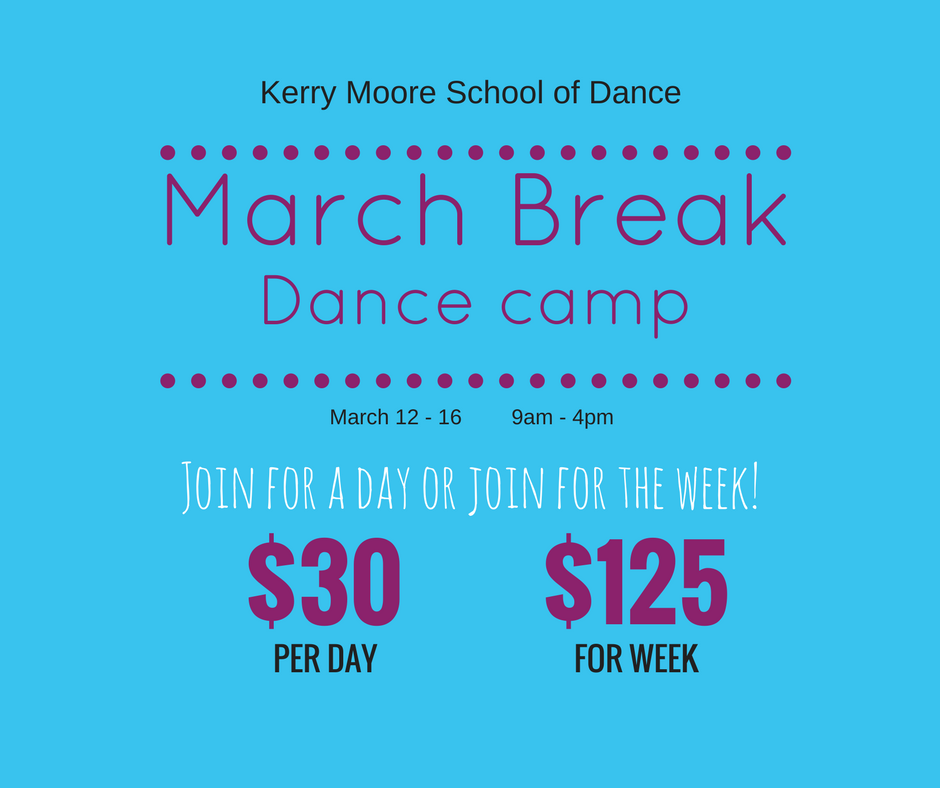 Camp runs Monday – Friday 9am – 4pm (pick up is from 3:30-4:00)
Lots of dancing, crafts, fitness and of course…fun!
Cost is $125 plus hst for the full week!
Can't commit to the full week?… register for a day! or two! $30 per day.
Let your child experience KMSD