PD Day Dance Camp
PD Day Dance Camp
Friday February 2nd 2018
9am – 4pm
$30 per child
or
Register 2 kids for $50! (friends or siblings…just must be registered and paid for at the same time!)
Ages 5 – 10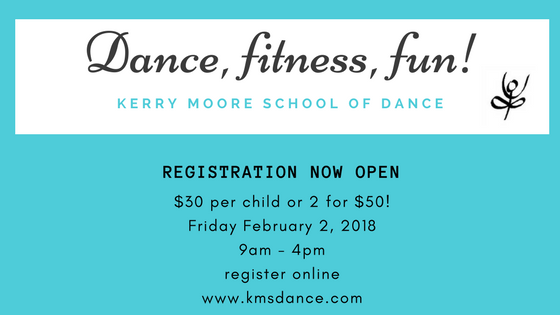 Your child is invited to enjoy the experience at KMSD!
---
Your child can meet new friends!
Learn many different dance styles (Ballet, Musical Theatre, Hip Hop and more!)
Have a blast with Pound Fitness with a registered instructor!
---
Parents, drop off your kiddies at approx. 8:50 am
Enjoy your day knowing your child is in a highly supervised environment!
Work, relax…shop…ahhhh…. return for pick up at 4!
Send along lunch and snacks like you would for a regular school day (being mindful of nut allergies etc…)
---
Kids, wear dancewear or comfortable clothing. Hair up in ponytail and away from the face! We're going to dance….alot! Bare feet is fine or bring along Jazz/Ballet shoes if you have them!